Dear HyperPay users,
HyperPay has launched BTC Cloud Mining contract. Assuming BTC will rise to $12,000 in the future, the expected return on net income will reach 214.77%; and if rise to the historical high of $19,870 in the future, the net return to return ratio is expected to reach 540.63%.
BTC Cloud Mining Futures uses S17 miner with 7nm chip for mining. The S17 Ant Miner is the flagship product launched by bitmain. It has an ultra-strong performance SHA625 algorithm miner with a maximum hashrate of 56TH/s. Compared with the previous generation of miner, S17 energy efficiency increased by 29%, can be as low as 30J / TH, using new cooling technology and global optimization of customized solutions, fully considering the factors from the chip architecture to the overall economics, combining with the strengthening of the core part and other modules, to achieve global optimization.
Once you finish the payment of cloud-hashrate contract, HyperPay will take over all the tedious works, leaving you only mining rewards. The period is only 180 days, so your can manage your assets easier and more flexible.
BTC Cloud-Hashrate Futures Details:
Price: $8 per TH/s
Expected Net Return Ratio: 19%-214%
Administrative Fee: 5%
Amount: 500T
Contract Period: 180 Days
Purchase Entrance: Banner on App Homepage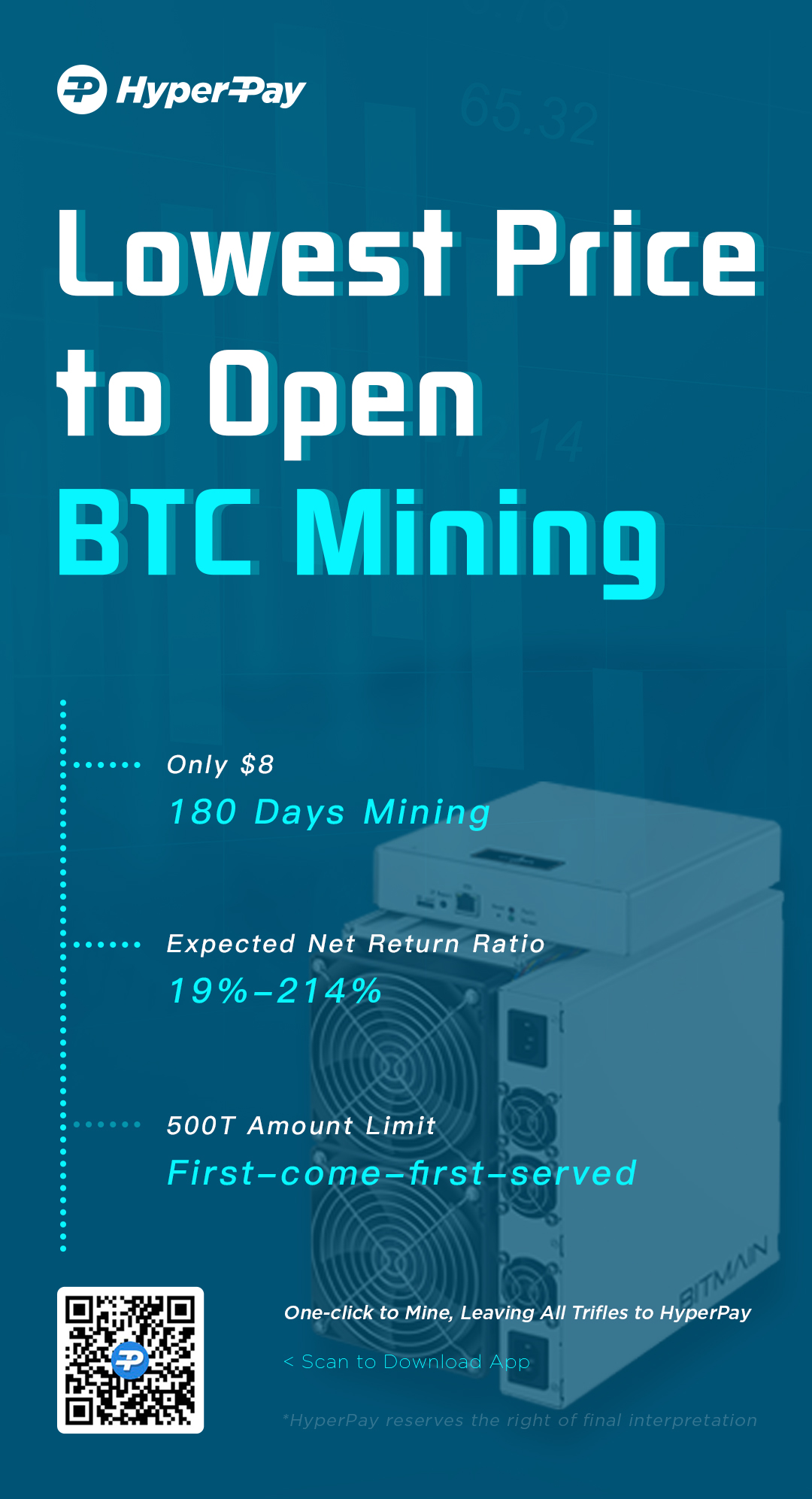 HyperPay reserves the right of final interpretation