Dear HyperPay users,
HyperPay has listed mainnet CKB and has supported 43 mainnets in total.
About CKB:
Nervos Network is an open source public chain ecosystem that contains a set of compatible layered protocols with Blockchain technology as the core to solve the dilemma of blockchain scalability. Nervos CKB (Common Knowledge Base) is the underlying public chain based on the PoW consensus mechanism in the Nervos Network.
By now, HyperPay has supported 43 mainnets, which are:
BTC, ETH, XRP, EOS, LTC, USDT, ADA, DASH, ETC, NEO, DOGE, DCR, QTUM, WAVES, BTM, HC, XAS, TRX, RVN, VET, SC, HX, NULS, CMT, WICC, SDA, BEAM, GXC, ONT, AE, VSYS, ZEC, TRUE, BNB, SERO, IOST, BCH, XTZ, ALGO, PI, AXE, HAIC, and CKB
HyperPay has also supported most mainstream BTC, ETH, NEO and QTUM mainnet tokens.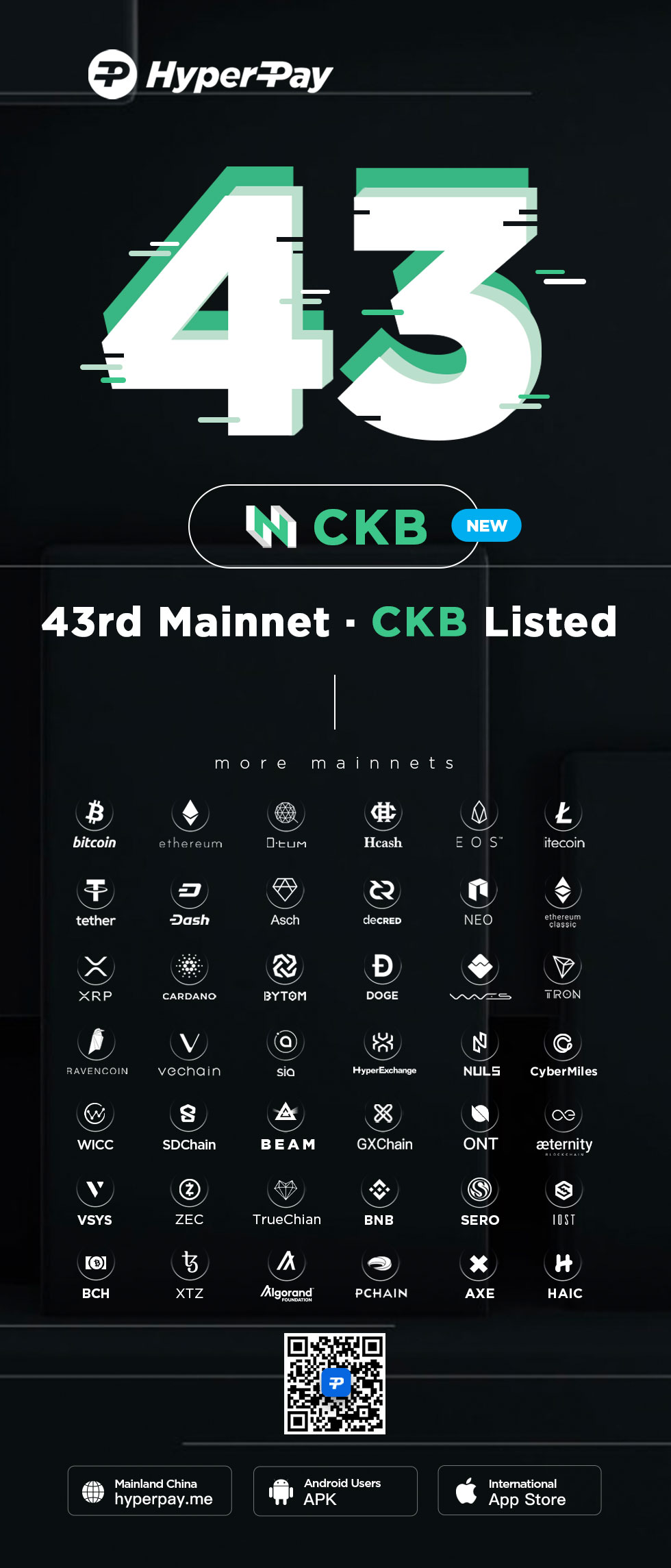 HyperPay Team