Dear HyperPay users,
HyperPay will list the 30th mainnet AE today.
About AE
Aeternity is a modern blockchain which contains many features, such as naming, oracles, contracts and governance, as first-class members of its universe. Aeternity is open-source, with built in governance allowing its community to direct the growth and development of the blockchain.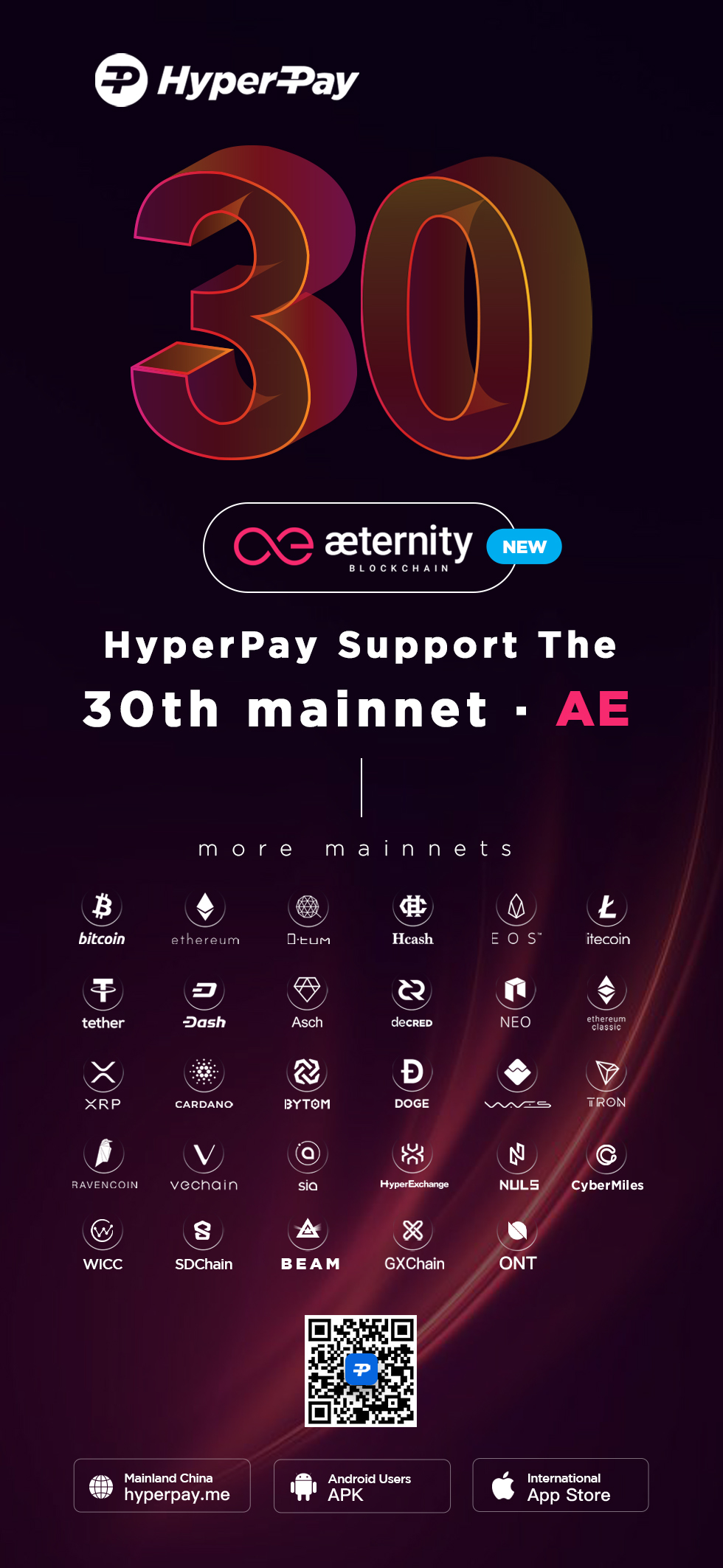 By now, HyperPay has supported 30 mainnets, which are:
BTC, ETH, XRP, EOS, LTC, USDT, ADA, DASH, ETC, NEO, DOGE, DCR, QTUM, WAVES, BTM, HC, XAS, TRX,RVN, VET,SC, HX, NULS,CMT,WICC, SDA, BEAM, GXC, ONT and AE .
HyperPay has also supported most mainstream BTC, ETH, NEO and QTUM mainnet tokens.
HyperPay Team