Dear HyperPay users,
HyperPay will list the 31st mainnet VSYS today.
About VSYS
V SYSTEMS (also known as VSYS) is a blockchain database cloud project that aims to create a brand new digital economy era. The project will deliver the world's first object-oriented general purpose distributed database, which is empowered to carry complex decentralized applications.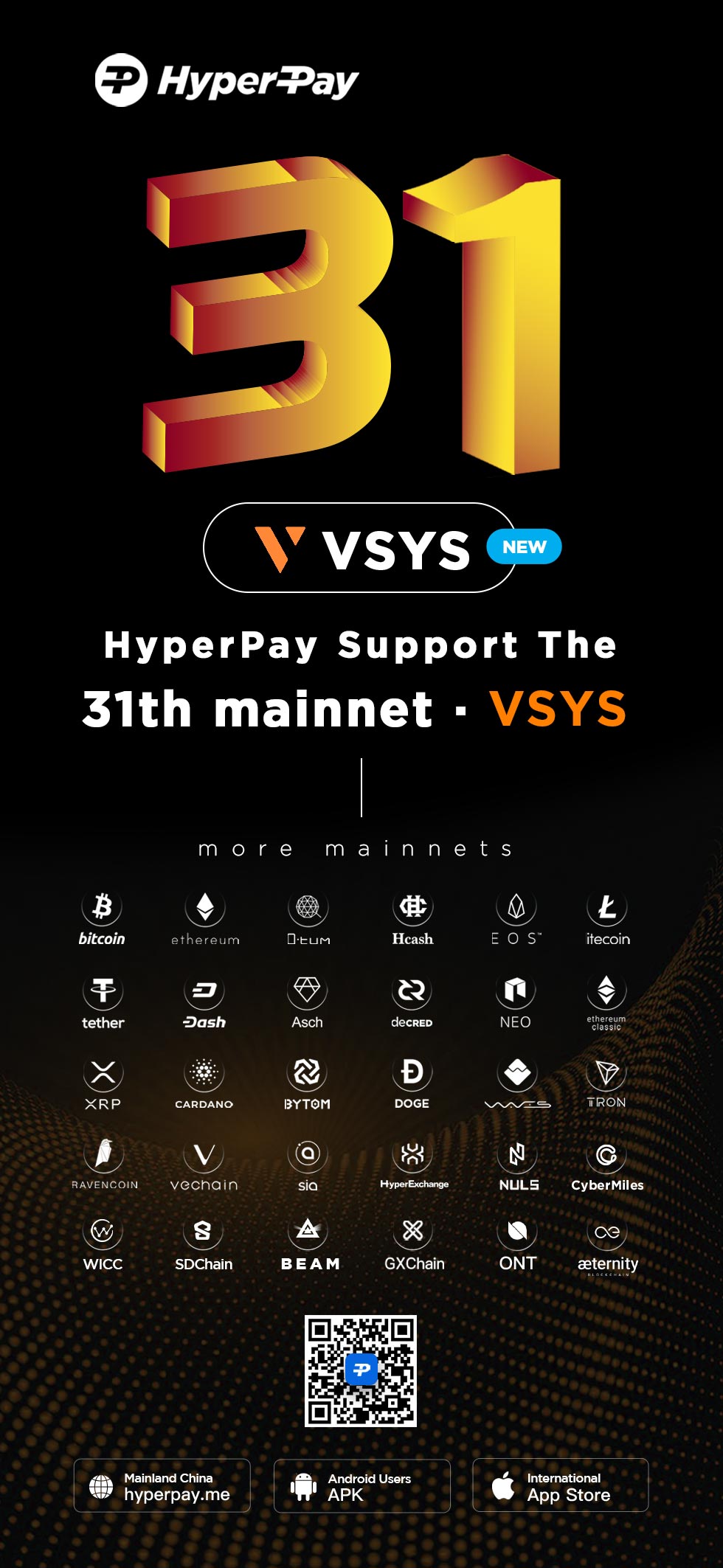 By now, HyperPay has supported 31 mainnets, which are:
BTC, ETH, XRP, EOS, LTC, USDT, ADA, DASH, ETC, NEO, DOGE, DCR, QTUM, WAVES, BTM, HC, XAS, TRX,RVN, VET,SC, HX, NULS,CMT,WICC, SDA, BEAM, GXC, ONT, AE and VSYS .
HyperPay has also supported most mainstream BTC, ETH, NEO and QTUM mainnet tokens.
HyperPay Team